You help young people. We help you help them thrive.
Join the best FREE training community focused on trauma-informed care, resilience, mindfulness, building relationships, and more!
What is a "training community?"
A training community is what it sounds like; we're a community of mental health professionals, educators, mentors, juvenile justice professionals, case managers, and other "helpers" who support each other in showing up as our best selves, so we can best serve those we work with. You can access our free self-paced courses at anytime, and connect with other members during our live events.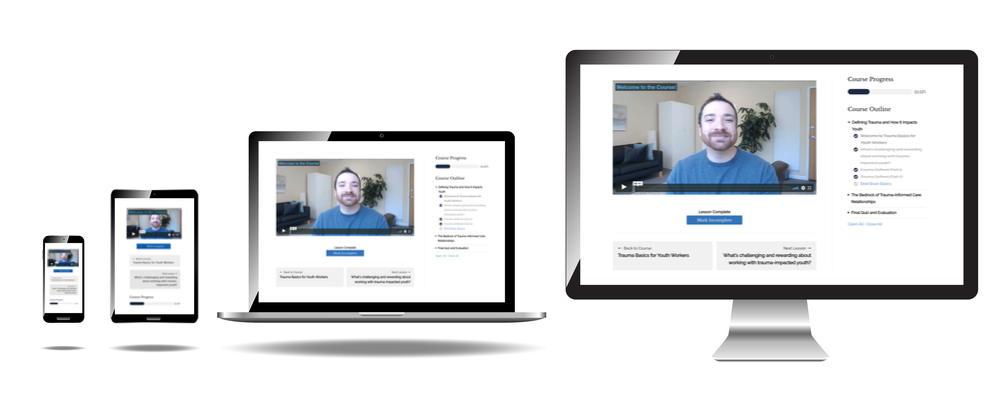 Community Features
How do I sign up?
CE Information
Community Features
Our goal is to help you help the people you work with thrive. Period. And we want to offer the most robust free services so that we can build a community of like-minded individuals and leverage the power of community. And yes, we want to help you thrive as well.
This community features the following:
FIVE free self-paced courses (with FREE CE for qualifying professionals)
A monthly live Zoom call focused on topics covered in the community (mindfulness, resilience, trauma-informed care, building relationships, etc.) and community building
A weekly live meditation to raise personal and collective consciousness
An online platform to connect with other providers/professionals in a similar industry
And whatever else we add!!!
How do I sign up?
CE Information
If you have a specific request, training accommodation, or grievance you need to submit, please visit our requests page and all efforts will be made to address your needs.